Ready-to-use Service
Package properly stabilized at the time you need.
Our customers receive Shield Box and Shield Box Max ready-to-use, enabling processes and assuring high quality standard.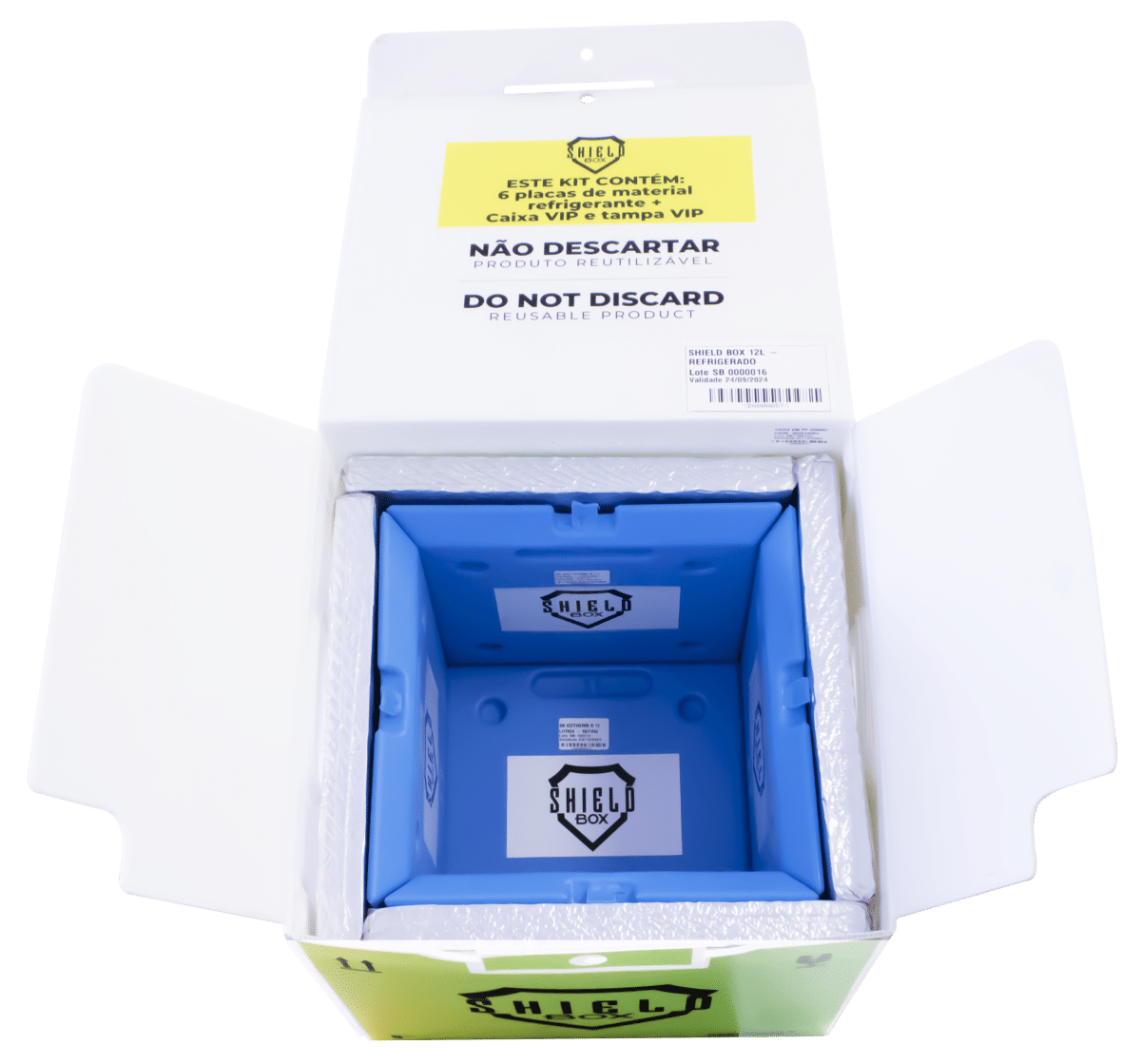 Savings
Cutting costs by optimizing spaces previously designed to storage and package preparation.
Operational efficiency
It does not require qualified handling (labor) and it enables logistic integrated to ready-to-use package supply.
Safety
It minimizes risks with undesirable temperature excursions due to package assembly and stabilization process failures.
Customized Service
Previously matured packages for every transport specificity.
Integrated Logistic
Ready-to-use package supply, optimizing the logistic process
Space Optimization
It is not necessary to build or dedicate chilling chambers for PCM panel maturation.
Matured PCM Plates
Already matured PCM plates at the temperature required for project and transportation.
Contact
For creative
consulting,
contact us.